You Don't Have to Take Our Word for It!

Here's what some of our satisfied customers have to say about McLearen Shell:


Excellent work. Josh always does all the maintenance for my Porsche, VW Taureg, and Subi Outback. I can always count on him doing what is needed and never trying to upcharge me for work that is not needed.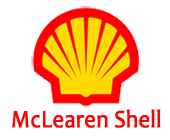 Brakes
, near
Herndon, VA
04/21/2022
Took our Acura RDX in for brake service today. The staff at McLearen Shell did an excellent job, replacing the front discs & rotors. They advised that the rear pads still had 50% material remaining. Have had a variety of automobiles serviced at this service station over the last 25 years and there service remains outstanding and very reasonably priced. Highly recommended.
Great team at McLearen Shell, have regularly changed out brakes, bulbs, oil, valve cover gasket, spark plugs, etc. on a 1998 Gen 4 Camry LE for the past three years. Trustworthy, professional and they know these older still-running vehicles. Always respectful to Ladies interested in vehicle mechanical function and maintenance as well
Great job - I had an older vehicle and they were able to make repairs to keep it safe, and able to pass inspection - all at a very fair price. I highly recommend the McLearnen on Centreville Road to anyone needing correctly done car repairs at a fair price - thanks so much - Doug Kister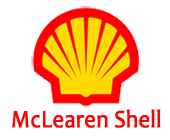 Josh and the guys at shell are always kind and helpful. I trust them with my car every time I need help.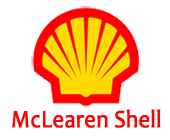 I have been taking my vehicles to this Shell station for a couple of years now, and I have never been disappointed in their work. Josh, in Service, has been fantastic and very responsive to ensuring quality work for my vehicles. I totally recommend the service department!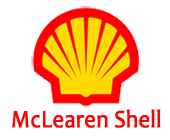 Great place to get gas in Herndon, prices are low, at the moment and service is great.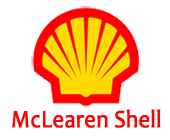 Always get gas here and also get vehicles services. Fast, honest, and competent. Can't ask for much more than that.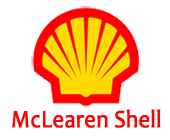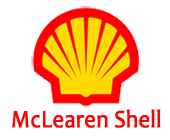 This is my fourth or fifth time going to the McLearen Shell for my auto service and it is by far the best I've ever been to. They are honest about what actually needs to be replaced for your car, whereas other auto services including my own dealer have tried to rip me off and take advantage of me. McLearen Shell even fixed a small issue for me at no charge! I will keep coming back!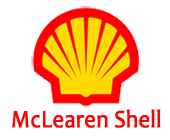 Great people, price, car wash and safety inspection and emissions. I do recommend and have repeated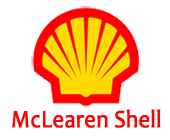 ...Good people, good work. It's where i'll be going in the future.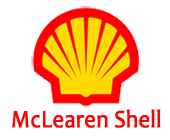 McLearen Shell auto repair is the best shop I have ever been to. My guard is always up when I go to a repair shop, worrying if I am getting ripped off for something I don't really need, etc. However, that is not the case at McLearen Shell. For both my wife and my vehicles, they have provided exceptional service every time, and I always feel I am getting a very fair, if not good price! The guys there are incredibly nice. I dealt with Josh and Tony last time, both are very personable and you can tell they genuinely care. It's a great feeling to know I have a local shop I can count on and trust. Thank you McLearen Shell for doing things the right way! I'm a customer for life!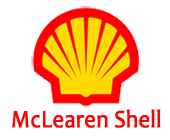 Perfect service. Thank you so much guys! Absolutely I will be back.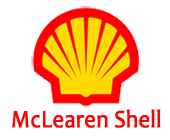 Always friendly and professional staff. Mechanics you can trust and depend on.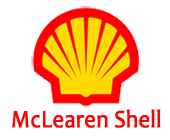 Quick, great service; I highly recommend going to McLearen Shell.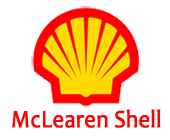 Honest people and excellent customer service!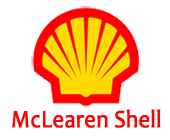 The customer service at this shop is the greatest!! Steve and the staff take very good care you with professionalism and courtesy. Doesn't get any better that this!!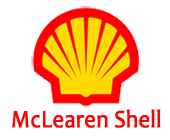 I have been in Herndon for 17 years. Most of the time, I took my Lexus and Acura and Honda to this shop for repairs and maintenances. Josh McMahon (current manager) and his crew are providing honest opinions about my cars' conditions and explained and showed you the problem if there were really problems. Several times when I felt something unusual and asked Josh for double checks, he and his crews examined my cars and explained the car conditions are OK and no repair is needed. When my Lexus really needed repairs, they provided excellent services. I have 100% confidence and trust for this auto shop.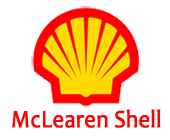 Got tired of the price gouging and rude treatment at Ourisman Toyota so I gave Mclearen Shell my business. Couldn't be happier!! If you are looking for expert mechanics, fair prices, fast and friendly service this is the place to go for all your car mechanical repairs.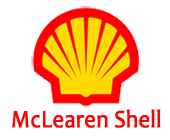 For many years, McLearen Shell has serviced all our vehicles and they have never disappointed. They maintained our Hondas, even the CR-Z hybrid, and my beloved Ford Mustang. Heck, they've even done a safety check on our travel trailer. A couple of years ago, a close family friend asked if I knew a honest auto repair shop, I recommended McLearen Shell and ever since she brings her car in all the way from DC to get it fixed at McLearen Shell.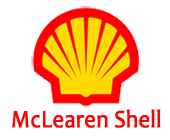 Fabulous shop! Honest, thorough, and very helpful! They've squeezed me in when they didn't have to and helped me most recently when I had a bolt stuck in my tire. Thank you!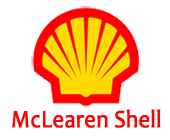 The service manager was very helpful, if you are tired of the typical auto service.. Try it you will be happy....fair prices and great service..they seem to be a family run business ..would recommend to everyone.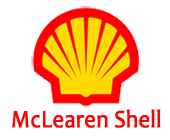 Picked up a nail in my RF tire awhile back. Nothing too serious - just a little annoying. Just had the tire repaired in less than 10 minutes (to include wait time). Price was a little expensive in my opinion, but then again so is everything else here in Northern Virginia. Very polite staff...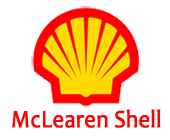 Mclearen Shell is the place to take your vehicle. I was just there this morning. They have an all new management and staff. The mechanics are very knowledgeable, friendly, and they will actually think in your best interest, and advice you on what your best option is. They were not expensive and there was hardly any wait for service. I was helped almost immediately. I will definitely continue to bring my vehicle to this place. I wish I had found out about their service and quality sooner. It would have saved me time, money and headaches.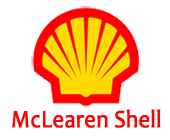 Best service I had!! They took care of everything that needed fixing with my car in super quick time! The professional team there knew exactly what needed fixing and unlike other garages they didn't try to sell me additional services that I didn't need. Very high quality service. The service manager there Steve was realy friendly he took care of everything. Realy if you are looking for a good garage with quality repair and an astonishingly convenient price, then this is your go to garage!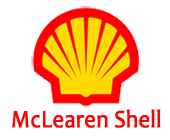 My review is long overdue. After taking my car to a station close to my house for years and years, I was forced to find a new place. It's overwhelming and a challenge to find a place you trust. The team at Shell treated me like family from the moment I walked in. They are extremely thorough, and walk you through everything. They're also awesome at letting you know exactly what you need, and ONLY what you need. They don't attempt to push unnecessary work on you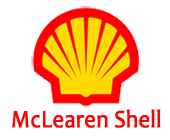 Excellent People and Service!
Discover More About Reviews and Repair Services At McLearen Shell in Herndon

Auto Repair Near Manassas
Auto Repair Near Sterling
Miscellaneous Auto Services
Reviews
Excellent work. Josh always does all the maintenance for my Porsche, VW Taureg, and Subi Outback. I can always count on him doing what is needed and never trying to upcharge me for work that is not needed.

Jack, 11/30/2021

Took our Acura RDX in for brake service today. The staff at McLearen Shell did an excellent job, replacing the front discs & rotors. They advised that the rear pads still had 50% material remaining. Have had a variety of automobiles serviced at this service station over the last 25 years and there service remains outstanding and very reasonably priced. Highly recommended.

Rob Saunders, 04/21/2022

Great team at McLearen Shell, have regularly changed out brakes, bulbs, oil, valve cover gasket, spark plugs, etc. on a 1998 Gen 4 Camry LE for the past three years. Trustworthy, professional and they know these older still-running vehicles. Always respectful to Ladies interested in vehicle mechanical function and maintenance as well

Margaret, 06/16/2021